Jeg er bitt av sybasillen igjen, så til de grader. I går ble en ny t-skjorte til meg selv, og litt nytt stoff har funnet veien inn i samlingen. Jeg har funnet en del kult på Etsy og eBay - det er gøy med noe som ikke er fra Stoff&Stil innimellom. Selv om det det selvsagt blir litt derfra, også.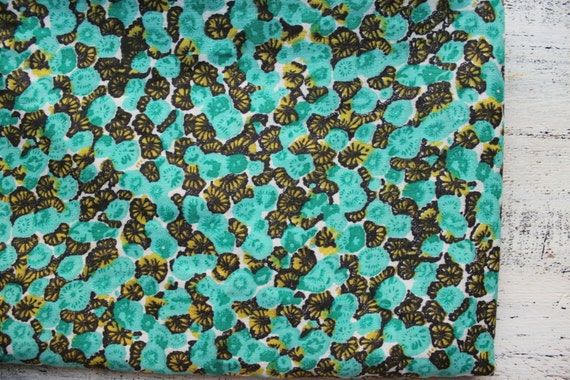 Bomullsbatiste fra Etsy (bilde knabbet fra annonsen), vintage. Jeg har planer om å sy et sommerskjørt av det.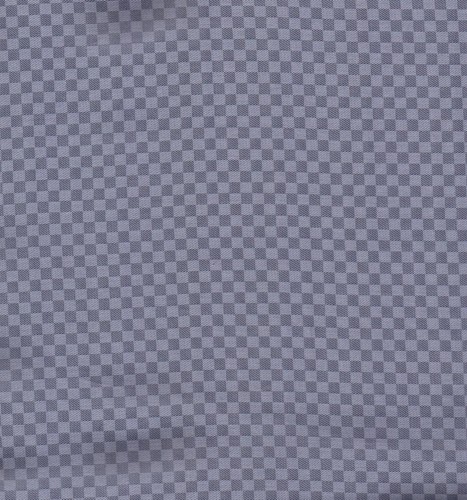 Fôrstoff av silke, kjøpt på eBay.
Bomullssateng med kaleidoskopprint fra S&S (varenr.

600458).
Viskosejersey med ikat-print fra S&S (varenr.

271017).
Jeg er jo også av typen som sitter litt for mye med laptop eller iPad i fanget, så jeg har lett meg frem til noen fine syblogger, engelskspråklige sådan. Jeg har falt veldig for
A Fashionable Stitch
, jeg synes plaggene hun syr er kjempefine, og jeg likte stilen hennes og ikke minst fargene! I tillegg ligger det mange fine tutorials for dette og hint der.
Britiske
sewmanju
er også fin, plaggene hun viser frem er i stor grad veldig godt egnet for kvinner med småbarn, i motsetning til all silken som var brukt i bloggen jeg linket til over. Misforstå meg rett, jeg er en skikkelig materialsnobb og
elsker
silke, men med to små i hus er det veldig hendig med klær som tåler en vanlig 40-graders vask. ;-)
Hos
3 Hours Past the Edge of the World
fant jeg et fint, gratis t-skjortemønster, og mye inspirasjon. Likte særlig at hun hadde malt skoene sine! :-D
it's always autumn
har også et gratis t-skjorte mønster som ser fint ut. Jeg liker alle variasjonsforslagene hun har, man kan gjøre mye moro med utgangspunkt et helt enkelt mønster!
Dixie DIY
byr på masse gode tips for hvordan man gjør tilpasninger. Jeg har gått på tilpasningskurs en gang i tiden, men mye er glemt, og da er det kjekt å kunne friske opp kunnskapene via det o'store internettet!
Men nå sier den våkne snart-toåringen vår fra om at det er på tide å komme seg i seng.